The beginning of the Sak Yant Tattoo Festival 2013
Wai Kru 2556 in Wat Bang Phra

Introduction of the temple and the Wai Kru



The Wai Kru is a Thai ceremony to honour the master.
Wat Bang Phra is the most famous Sak Yant temple in the world.
Once a year, many Tattoomaster monks and Ajans are travelling to the temple in the province Nakhon Pathom to honour their master, Luang Phor Pern and Ruesi, the founder of the magic tattoos.
Click on a picture to enlarge it



Many, many monks also leave their temple and travel to Wat Bang Phra, the most famous Tattoo Temple in Asia.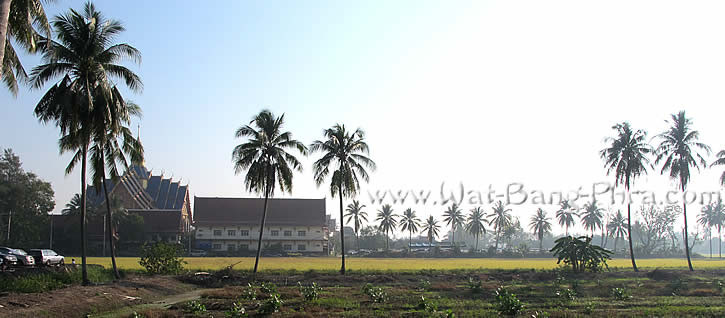 Parking in the main street was impossible, so we found a nice place behind the temple.


Ruesi is a hermit, who found out how to use magic in tattoos. He walks normally with a tiger skin over his red robe and he likes to smoke.

The temple complex of Wat Bang Phra is growing and growing, because many people donate land and money for the monks.

Luang Phor Pern is the most famous monk of Wat Bang Phra, because he had a lot of magic power which he transfered in amulets and in Sak Yant Tattoos.

Luang Phor Pern died in 2002. His body were mummified and in a very holy part of the temple and lies in a glass coffin. You can still feel his positive energy, when you enter this holy place.

The forecourt and all ther places in the temple complex were cleaned in the day before the Wai Kru.