The history of the Yantra Tattoo
Sak Yant
The mystic power of ancient symbolism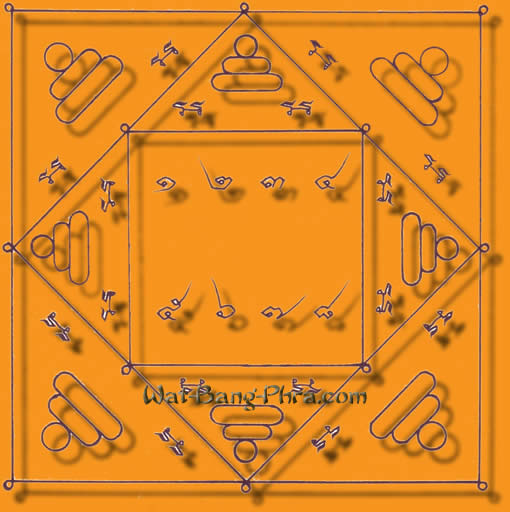 The word Yantra comes from the ancient Sanskrit, from India. Many thousands years ago Hindus starts painting and working with that magic symbols.
Traditional these Yantra symbold were used for meditation, but the Hindu people understand long time ago, that there is a kind of magic power in the symbols.


Originally the Hinduism was the main religion in Thailand. Only 2500 years ago, when the teachings of Gautama Siddharta Buddha changes the Asian world, nearly all Thais converted to Buddhism. But in many temples, also in new build temples, you will find some Hindu gods. Many Thais belive in positiv magic and in protection magic, so long time ago, the monks decide to practice magic with that Yantra symbols. The knowledge about the Yantra magic is many thousands years old and it was only communicated by some special monks.



When you ask the monks, you will find in every Temple complex in Thailand special Yantras printed on fabric, like this: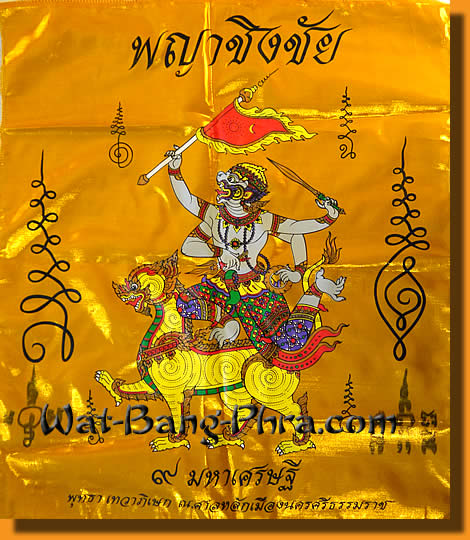 At this special Yantra, which ist printed on a fabric, Lord Hanuman Gao gives power and financial wealth. Those printed Yantras are hanging in the entrance area of the house or the shop.

But also for more then thousand years those Yantras were not only printed on fabric, but also on the skin as a magic Tattoo, the Sak Yant.

For the Sak Yant, a wise monk is responsible. You can not choose the design of the Tattoo or the place on your body. The monk reads the aura of the future Tattoo carrier and then determines the design and placement. It may be that the monks wants to talk with you, to read out your soul, before the ceremony can begin.